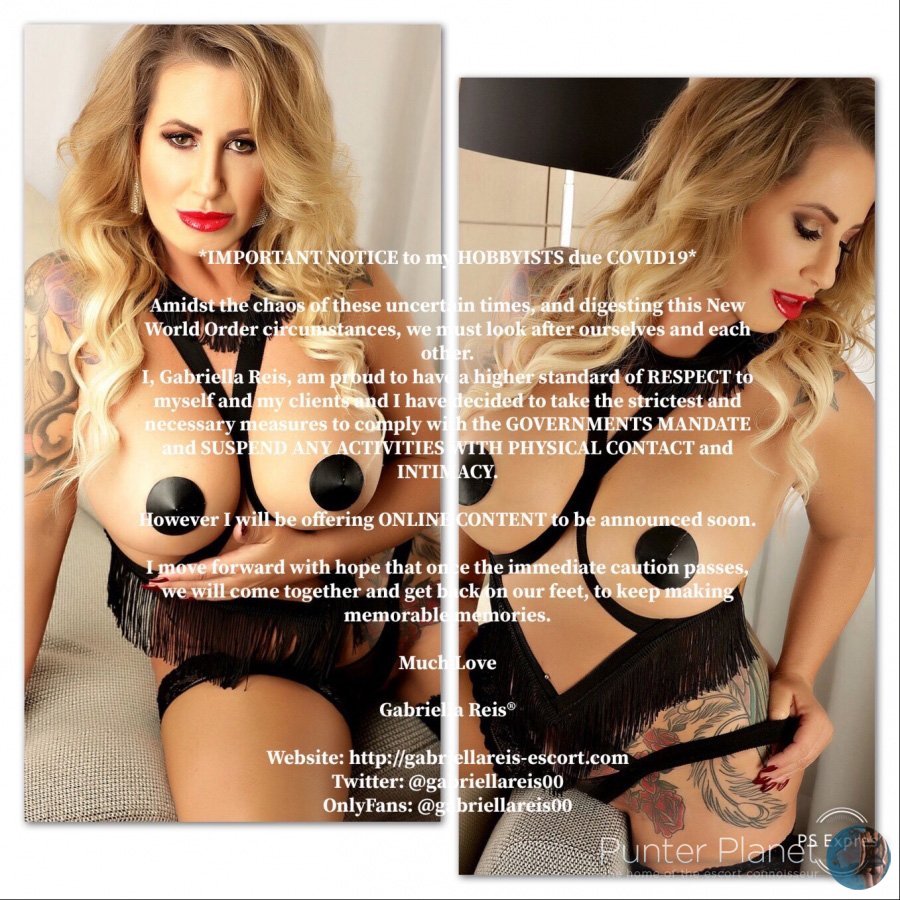 *IMPORTANT NOTICE to my HOBBYISTS due COVID19*
Amidst the chaos of these uncertain times, and digesting this New World Order circumstances, we must look after ourselves and each other
I, Gabriella Reis, am proud to have a higher standard of RESPECT to myself and my clients and I have decided to take the strictest and necessary measures to comply with the GOVERNMENTS MANDATE and SUSPEND ANY ACTIVITIES WITH PHYSICAL CONTACT and INTIMACY.
However I will be offering ONLINE CONTENT on my ONLYFANS. 
I move forward with hope that once the immediate caution passes, we will come together and get back on our feet, to keep making memorable memories.
Much Love
Gabriella Reis®
Website: http://gabriellareis-escort.com
Twitter: @gabriellareis00
OnlyFans: @gabriellareis