We are very happy to present our new Directory, which conceptually is a continuation of the previous one, but we've moved the concept to the "Mothership"!
A little explanation about this. Punter Planet was born with the forums and then gradually branched out with other applications in addition to the central aspect which was and will always be the forum activity (reviews and discussions). In fact, today most of our revenue comes in through forum subscriptions, not advertising.
It was a very different landscape in 2010, and back then advertising proved to be our main support for quite a few years. However, this very same software we use for the forums (what I called the "Mothership"), wasn't really ready as a Content Management System capable of handling a good and attractive directory. Hence, we've always had to double-handle lots of things by using other types of software too. This has always been confusing for users, two separate logins, things that depending where you were, worked differently, yet everything camouflaged as similar as possible to give the illusion of being just 1 website (while we've been running, not two, but three different types of software/websites).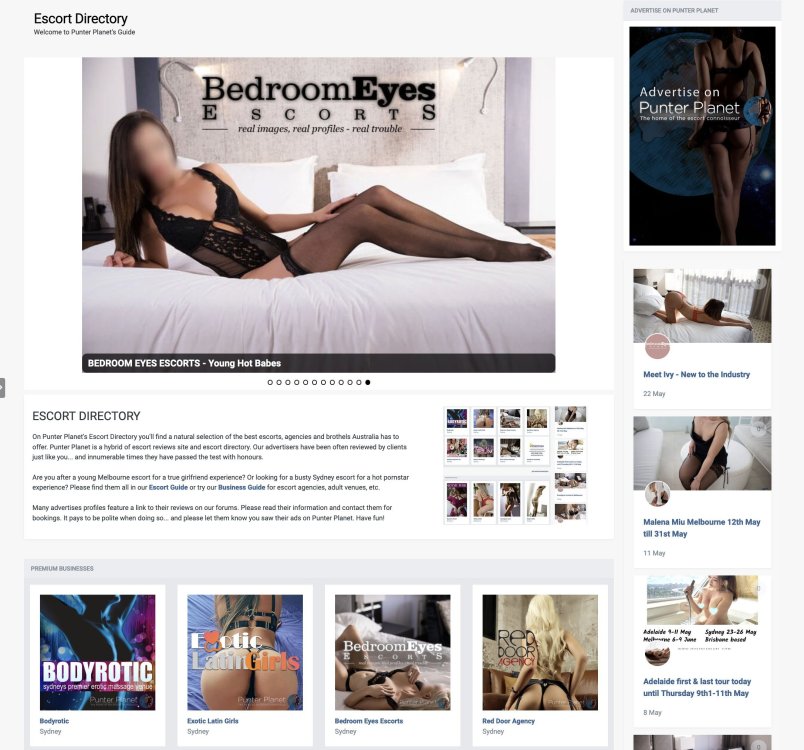 So, finally!... our main software has come a long way and its own CMS in particular, that now we can operate the whole lot together under just one "roof" (or piece of software) and hence, the relocation of everything to the top domain punterplanet.com too.
Being all part of the same software opens many potential possibilities for integration of the different site areas, which is a good thing for everyone, punters and advertisers. So, I'm quite happy with that, and also I hope Google will treat us a bit better, though Google works in mysterious ways.
Okay, we get it AndyJ... but tell us about the new directory!
Okay, okay, I don't need to say much about that... please go to https://punterplanet.com/directory/ and see for yourself. It has two areas, one called Escort Guide and another one called Business Guide, that's self-explanatory.
We have rescued what was good about the previous version (which will be deprecated soonish, as all ads are already redirected to the new versions), and we have corrected and made better the things that didn't really work all that greatly. Everything is bigger in this directory, and without little sections where you have to click on to read. I think it looks much better (even the image quality). Not absolutely everything will be better than before, but we'll improve whatever it's needed as we go. So, if any quirks arise, please be patient. This has been years in the waiting after all.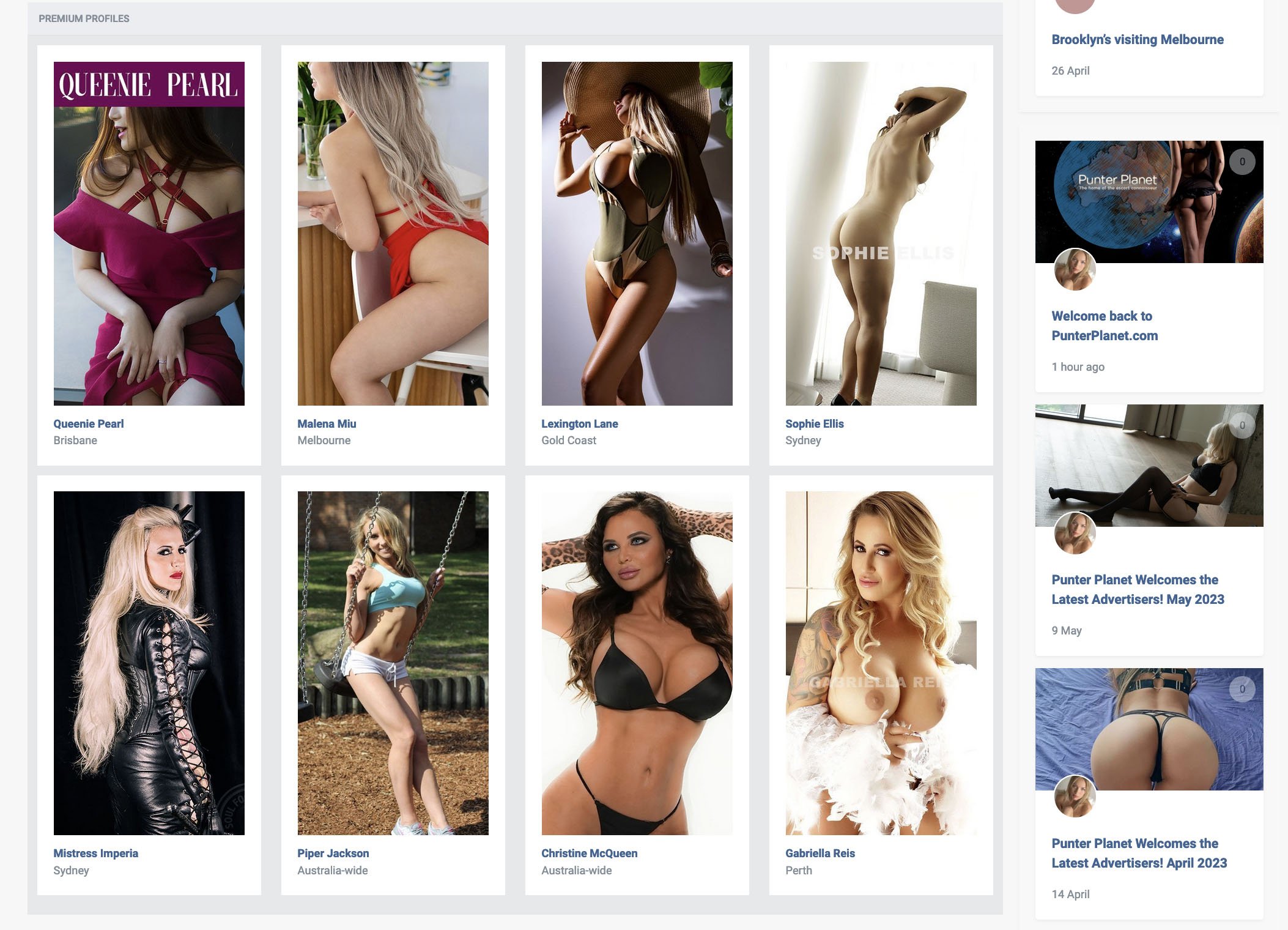 We'll continue with free and paid, premium ads/profiles. So, it would be fantastic if WLs signing up on PP, would create their ad/profile to start with, and then assess if a paid package would be better (as they are indeed!), but the more entries the merrier.
When a paid ad expires, it becomes a free ad, some functionality like announcements, better visibility, etc, ceases until renewed, but the ad remains until the advertiser tells us to take it down. So, I ask many advertisers who today have a free ad on PP, to please keep it updated by editing it, uploading new photos, etc. (You won't receive an invoice just for that
). It contains some different fields too that you'll only see once you update it. (The search function next to each category is pretty good actually).
Anyway, the main message to both, advertisers and punters, is please use it. We won't depend on it for survival, but in these dire times of high inflation, high interest rates, high taxes and of everyone complaining about directories for one reason or another, we're making this available to anyone who needs to and wishes to use it (subject to pretty normal Terms & Conditions).
Please contact me for any questions.