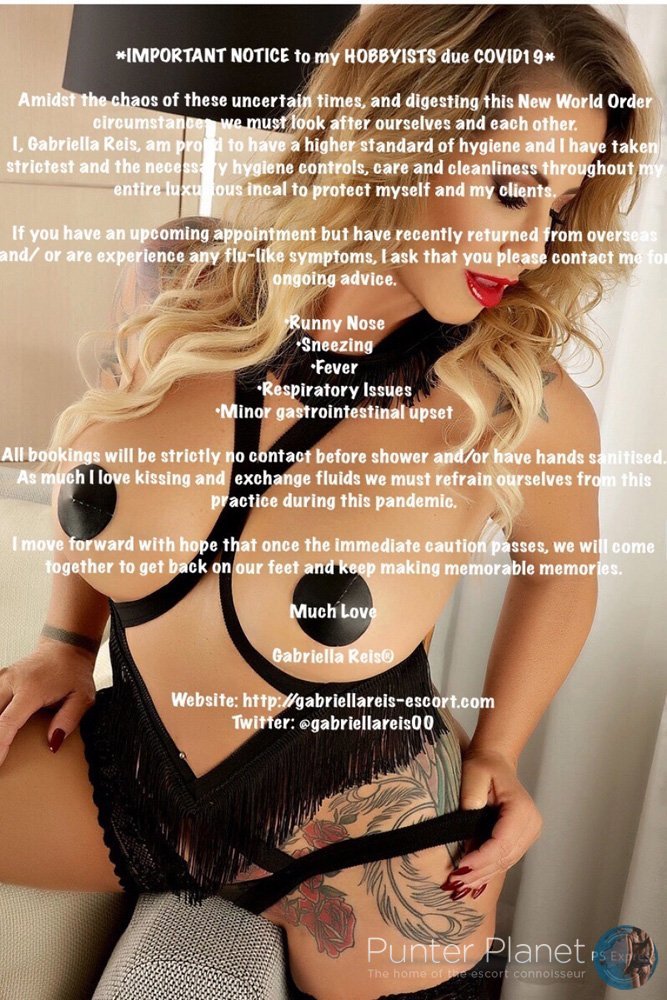 Hello my Naughty Hobbyist.
I'm taking expressions of interest for my next Tour and the options are Mackay, Canberra, Rockhampton, Coffs Harbour, Toowoomba, Byron Bay. But I'm open to suggestions too.
Note that for any Tour I'll be taking a small deposit of $100 that will be refunded if unforeseen circumstances on my side happens.
I'm looking forward to hear back from you guys
Kisses 
Gabriella Reisxxx
SMS 0410113407