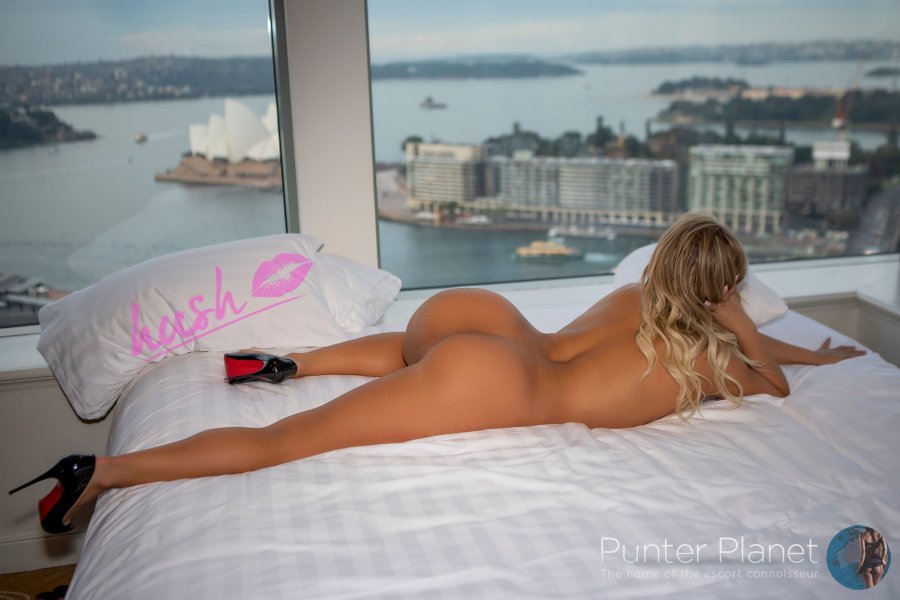 Blondes certainly do have more fun if time spent with the beautiful, bubbly – Anastasia – is anything to go by.
Put simply, this high class Sydney escort is a walking aphrodisiac. She's a dizzyingly gorgeous, busty, blonde-haired glamourous European Australian bombshell with the face of an angel and a body build for sin. Anastasia embodies femininity, with her sensual curves, luscious river of flowing golden hair, mischievous smile and big bright eyes that will light up when she catches your gaze for the first time.
This Sydney escort is the perfect package, with her attractive, model-like face, combined with the physique of an elite pornstar or men's magazine centrefold. When you first meet Anastasia, you'll feel instantly comfortable. It will feel as though you're being greeted by a flirty, familiar friend. What you're feeling will be genuine, as this well-travelled, open- minded beauty genuinely thrives on meeting new people and sharing new experiences with them.
You'll find Anastasia's sweet and spicy, relaxed yet playful demeanour refreshing, and you will be surprised at how quickly and naturally the rapport builds and the heat organically intensifies between the two of you. Anastasia is all about quality and authenticity – she never fakes anything… If you seek a passionate and intimate Girlfriend Experience, look no further. You've found your dream girl. Let Anastasia shower you with the highlights of a casual girlfriend, without any of the strings or drama. Imagine her bronzed, curvaceous, perfect-ten figure encased in sexy lingerie, as she playfully pulls you by the hand to the bed, her soft kisses trailing down the side of your neck as her hands desperately unbutton your shirt and belt. The world will come to a standstill as you get lost in the intoxicating sensuality that is Anastasia, the hours slipping by as you kiss, cuddle, caress and indulge in mutual pleasure. Lay back and let Anastasia's worldly experience and sexual intuition guide your playtime, as she cheekily whispers ideas, suggestions and possible scenarios in your ear, resulting in an unparalleled experience that ignites a part of you that may have been laying dormant for a while.
Unsurprisingly, this gorgeous companion is also a wild party girl. Anastasia's energetic, thrill-seeking, up-for-it attitude provides the perfect recipe for making wild memories on the town, before you take the private party back to your hotel room.
Are you ready to embark on an erotic adventure with Anastasia? Call our reception and let us hook
you up with this incredible high class escort.
I like to Party with my gorgeous Girlfriend Kendall
https://www.hushescorts.com.au/
 0426776655
Luxury CBD Incall available 24/7
Rates Start at $700/hr * Discounts apply for multiple hrs
Real Model Escorts To Your Door
100% Genuine Photos Only
Snapchat - hushescort69 (for R rated videos and photos)