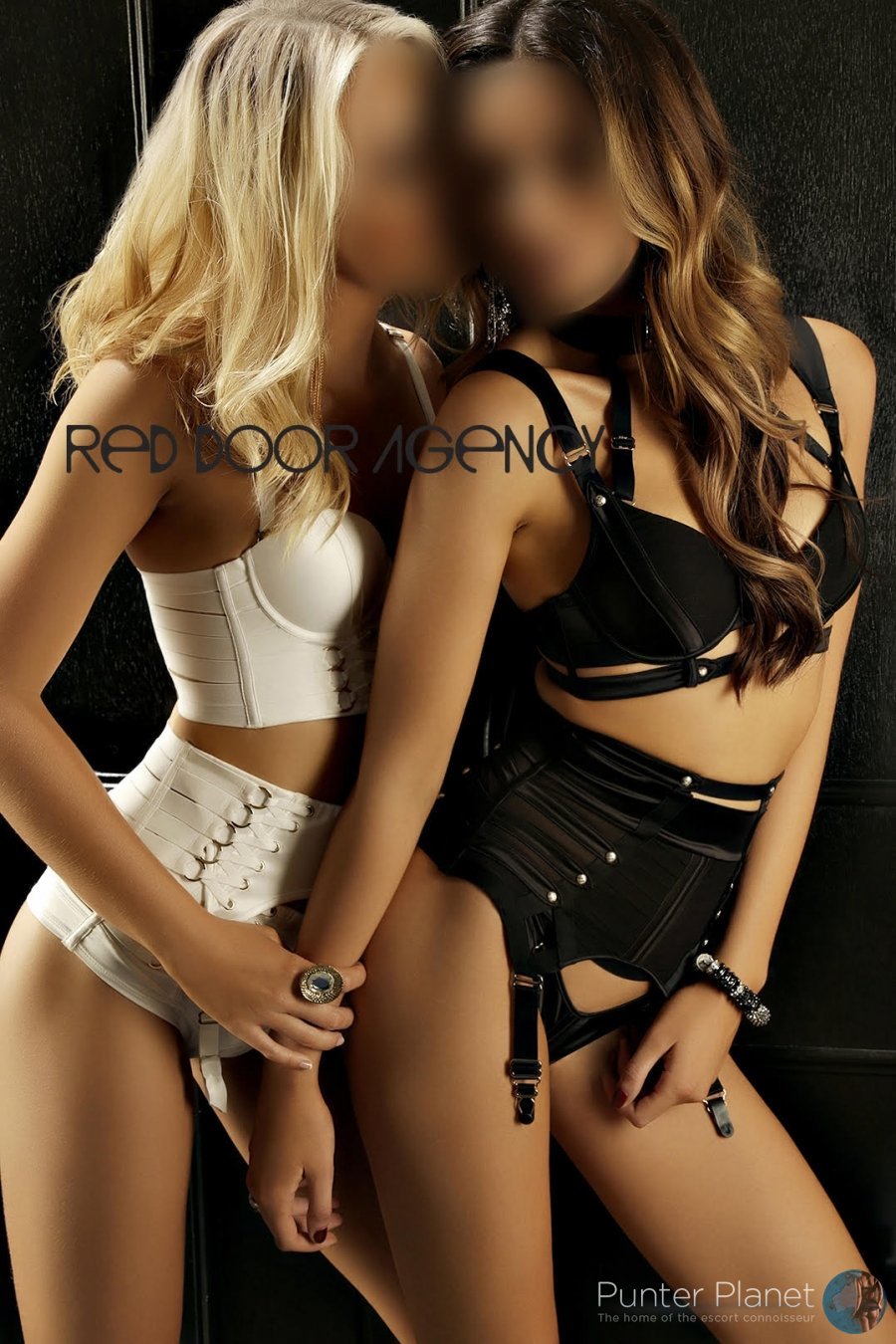 02 0799 2882  / 0488 551 025
How to turn your threesome desires into awesome! Just add a plus one. Not so easy you say ? 
But it actually is if you take the first step. You see mostly asking in the real world at a bar or nightclub or your girlfriends best friend can be awkward and messy. Right ? Well here at Red Door Agency we make it easy, simple and fun. 
We offer a selection of incredibly hot plus ones who are genuine lovers of sexy combos. 
Perhaps your desire is a girl to join you and your girlfriend or two girls to adore and lavish your hunky sexy self or you want to unleash your inner voyeur and spend the night watching your very own live "two girl action" show. 
Whatever your fantasy Red Door Agency has you covered. Here are some tips to get you started. 
Start slow, dip your toe into the fantasy before diving in head first with your real life partner. The last thing you want is your deepest fantasy you've held on to for so long to be squashed into a heap by a unwilling partner. Who may just quell you're sexy superstar self into a blubbering mess of feeling crazy for bringing it up in the first place. So, the trick to satisfying your desires is communication, and test the idea out first. We are here to share your ideas with and set up your play date exactly how you decide. Ignite your desires with confidence and allow us to make your dreams a reality. 
Get juicy with the details. The more you share the greater your experience. Let us know what aspects of the threesome really get you going. Figure it out, talk it out with us and do t forget to explain your boundaries. Especially if you decide you and your life girlfriend are journeying together with your plus one into awesome threesome sex magic for the first time. 
Hey, let's not forget about your MM fantasy. We can direct you through this naughty playground as well. No we don't supply male escorts but we do supply hot plus one amazing girls who join can join you and your friend. Again the trick here is talk first. You don't want to encounter sticky moments mid fun where your friend gets upset because he thought you wanted to suck his cock or vice versa. All whilst the hot chick sits on your face or the fantasy is DP. Let's face it sex is so much fun and when there is an extra o e it's awesome as long as everyone is on the same page. Red door Agency represents an elite few companions who are expertly trained in the trio of MM. so don't be shy if this is your gig we can definitely stoke the MM fire for you. 
Last tip is critical. Make sure when you arrange your awesome threesome and you choose two girls check first they pair well together. And are down for this party. Nothing worse than you insisting on two hotties and being disappointed if the click isn't working.
Red Door Agency select only the finest of Sydney's companions who are well educated, talented and have  beauty beyond comprehension. They are exquisite in nature, friendly and open minded to explore boundaries in a fun and safe manner. 
Talk to us, let us make it happen today. Friendly experienced phone operators waiting to answer your call..
02 0799 2882  / 0488 551 025