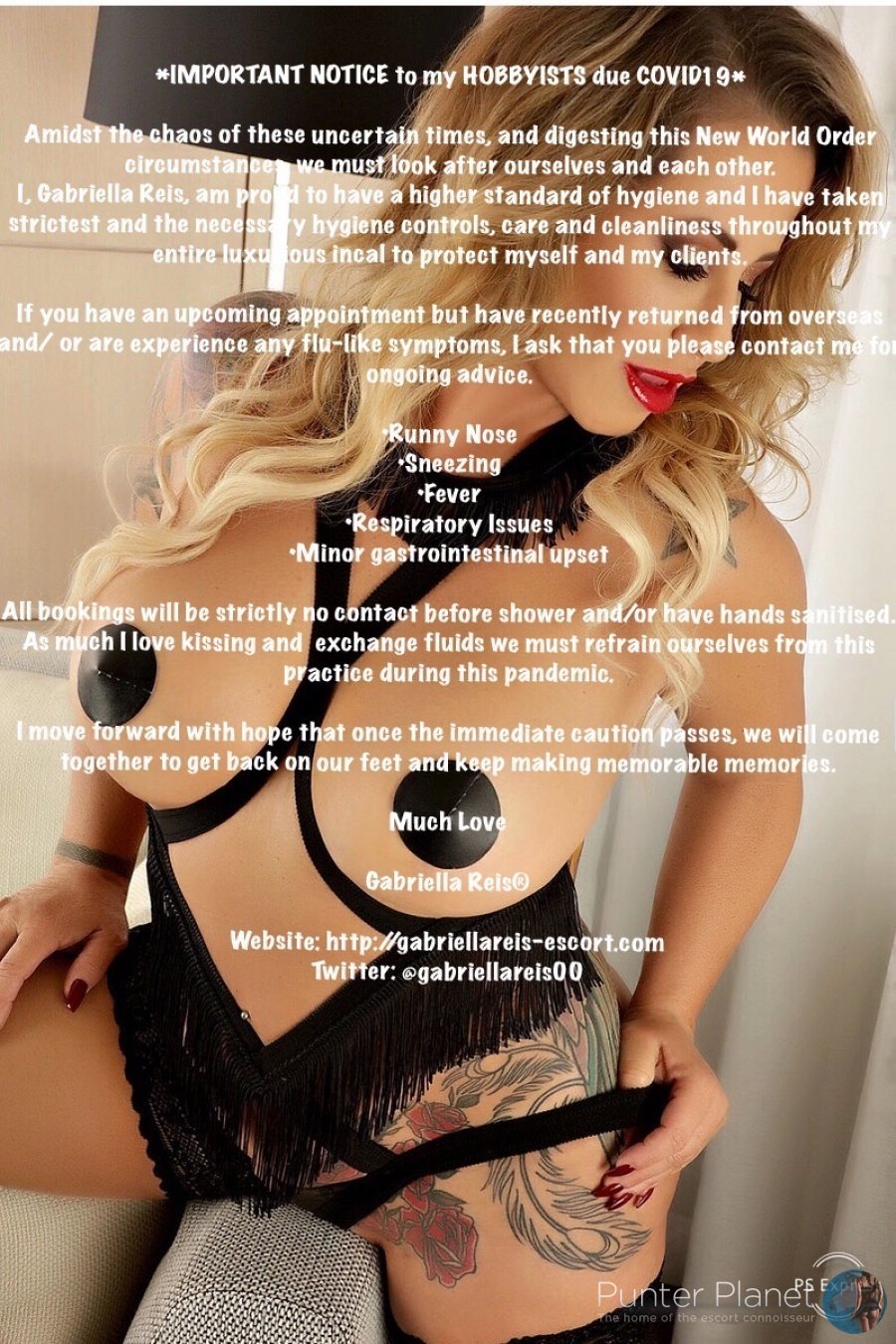 *IMPORTANT NOTICE to my HOBBYISTS due COVID19*
Amidst the chaos of these uncertain times, and digesting this New World Order circumstances, we must look after ourselves and each other
I, Gabriella Reis, am proud to have a higher standard of RESPECT to myself and my clients and I have decided to take the strictest and necessary measures to comply with the GOVERNMENTS MANDATE and PRACTICE all CLEANING MEASURES to accomodate bookings.
Also many of us have had our routines changed drastically and this wasn't any differtent for us Escorts. To do so I'll be taking BOOKINGS with MINIMUM 24hrs NOTICE & $50 PAID DEPOSIT**
I will be offering ONLINE CONTENT on my ONLYFANS as well. 
I move forward with hope that once the immediate caution passes, we will come together and get back on our feet, to keep making memorable memories.
Much Love
Gabriella Reis®
Website: http://gabriellareis-escort.com
Twitter: @gabriellareis00
OnlyFans: @gabriellareis
**Deposit can be made through SMART ATM, Bank Transfer, BEEM_IT app, will be refunded if I need to cancel our meeting, what is very ununsual for me or/and it can be re- schedule to a suitable time for both of us if you need.