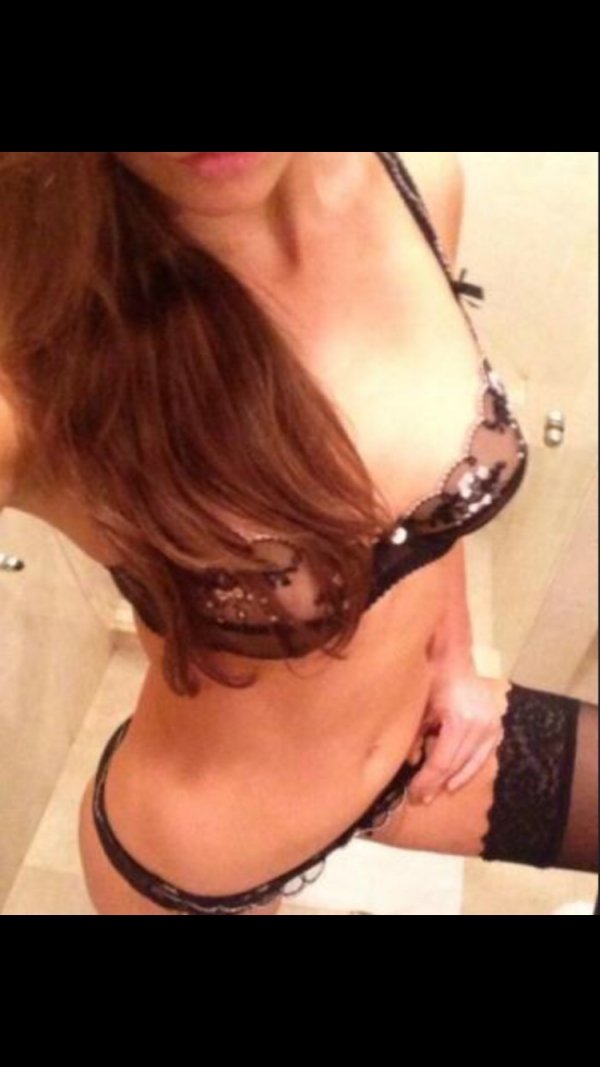 Young, fresh, tight and sweet. 
Facial beauty: model material 
Hair: long, silky 
Look: feminine, innocent, natural, polished
Personality: playful, enthusiastic, professional, easy to get along with 
Breasts: natural, ripe, super perky, DD
Butt: small and peachy 
Pussy: shaven and very tight 
Dress size: 10
Hobbies: going to the gym, hiking and bareback horse riding
Sex drive: 8-10 /10
No drugs, no tattoos, non-smoking.
"The girl in your erotic dreams"
Hi, I am Gabrielle Kaigh, I am in my 20s, university educated, a stunning, very sensual and affectionate girl.
I have long silky brunette hair, green eyes and glamorous model looks. My breasts are ripe and swollen with hard erect nipples for you to gently fondle. I have a toned feminine body, welcoming hips, tight ass and beautiful long legs parting to reveal my exquisite shaven womanhood. I am free of tattoos and piercings and I exercise regularly to make sure that my body is firm and supple and that my pussy is very tight and fresh for you.
On my website there are many glowing reviews from my earlier years and I can assure you that like a fine wine I have improved with age. Ask me for a selfie so that you can see for yourself that I am genuinely hot and you will realise how much you want to fuck me.
When you meet me I will be immaculately dressed, wearing sexy designer lingerie, stockings and high stilettos, and I will take your breath away! Would you like to undress me, explore my naked body, savour my wetness?
I enjoy cuddling, caressing, touching and being touched, deep passionate kissing and I love intense sex. Let me run my long hair over your chest, kiss my way down to your throbbing erection, wrap my soft lips around you, take you deep in my mouth and lick and suck and tease your cock until you explode and I have milked every drop of cum from your balls.
You can mount me in any position you like and drive your hardness into my tight wet pussy, thrusting deep inside me while I squeeze you strongly, urging you to fuck me hard and to make both of us cum intensely. Or I can ride your cock, forcing my tight velvet sheath around and down hard onto your rigid shaft to make you cum harder than anyone else can. Or we can do both, as often as you like in the time that we are together.
I am very orgasmic and would welcome you returning the favour, gladly opening my legs wide and laying myself bare for you to feast on my hot engorged vulva, licking and sucking me to make my juices flow, rim me, penetrate me and massage my G-spot to make me have a very wet, uncontrolled orgasm. I can dominate you, on your face rubbing my swollen lips over yours, your tongue inside my pink vagina, exciting me to climax and to burst, flooding your mouth with my hot sweet juices. I assure you that my orgasms are not fake!
Come and let's fuck each other in my modern Subiaco apartment, with ample free parking nearby or a 5 minute walk from the train station.
Lovingly yours, 
Gabrielle
Please note that I do not offer natural or anal sex, nor do I entertain African gentlemen.
My rates are all inclusive and fixed – I don't have a menu of extras charges.