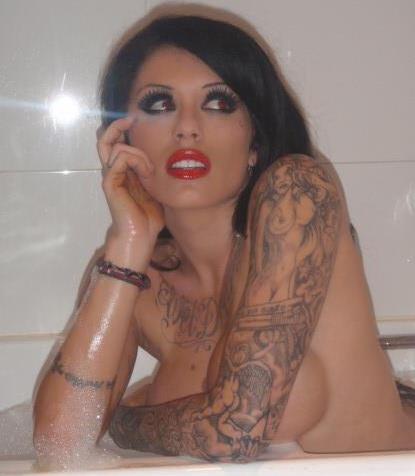 Let me start my first blog by writting that for someone who is so strong headed and has so much to state or just think loudly on paper, well till this day I never knew what a blog was. This 'blog business' could really be therapy in a way or another.
Never the less this blog is about what is ticking in my mind about this sinful and thrilling world of lust which I just fell into. I kind of feel like an intruder from big brother with no real cause other to do what intrigues me.
Ever since I was young I always wanted to be 'a' Pamela Anderson or someone like her. These days I proudly love not hiding who and what im about without going out of my way to prove anything.... but being a menace does get my rocks off let me assure you!
From the moment I started escorting I felt on top of the world, I had no idea that it had so many different areas such as touring for example. When I found out I realised how much variety this lifestyle would have and that I would always be on my toes cause I can have a rather small attention span. You see I completed year 12 at a private boarding school for girls, ( hense why I love women) and studied a Business Executive Diploma and Deportment at Dune Dally Watkins but obviously I could never happily succeed in that department cause I didn't give a
It never interested me so why not stick to what I had thurst for, aall the naughty stuff I was taught not to do. I love this industry. I know I have so much to offer it and so much to learn from. Its my new addiction and the best part about it is there is plenty to go around. Im just curious as to how dangerous this could be and that gets me excited.
So here I am now on tour in Melbourne. I absolutely love this place it has to be my favourite. Everybody has been so welcoming and accepting. Most of my reviews have come from here and I just want to say a big Thank You to everybody for there patients and the positive reviews. I guess being a Bad Girl does pay off. Speacking of bad girl I am starring in a music video that has just been released. Here is the link check it out -
. I hope you guys and girls enjoy it just as much as I have.
Finally Im doing a new photoshoot next week to put up for my profile and need ideas. I want to do something fun and different so please if you guys have anything you would like to send me or anything that you think i would look good in please let me know. I need ideas for a location as well! So don't be shy and hit me up with some brainstorming.
Well I really enjoyed writting my first ever blog!!! I can't wait to meet most of you.... Take care and see you soon.
Love and Lust
Miss Taylor Gunz xoxo